This is the research website for the Guildford Union Workhouse, Guildford War Hospital, Warren Road Hospital and St Luke's Hospital.
RESEARCH NEWS: Research group trip!
Read about our visit to St. Bartholomew's Museum and the Old Operating Theatre Museum and Herb Garret at St Thomas's Hospital here.
SLHHP NEWS: Come join us for an evening talk and refreshments!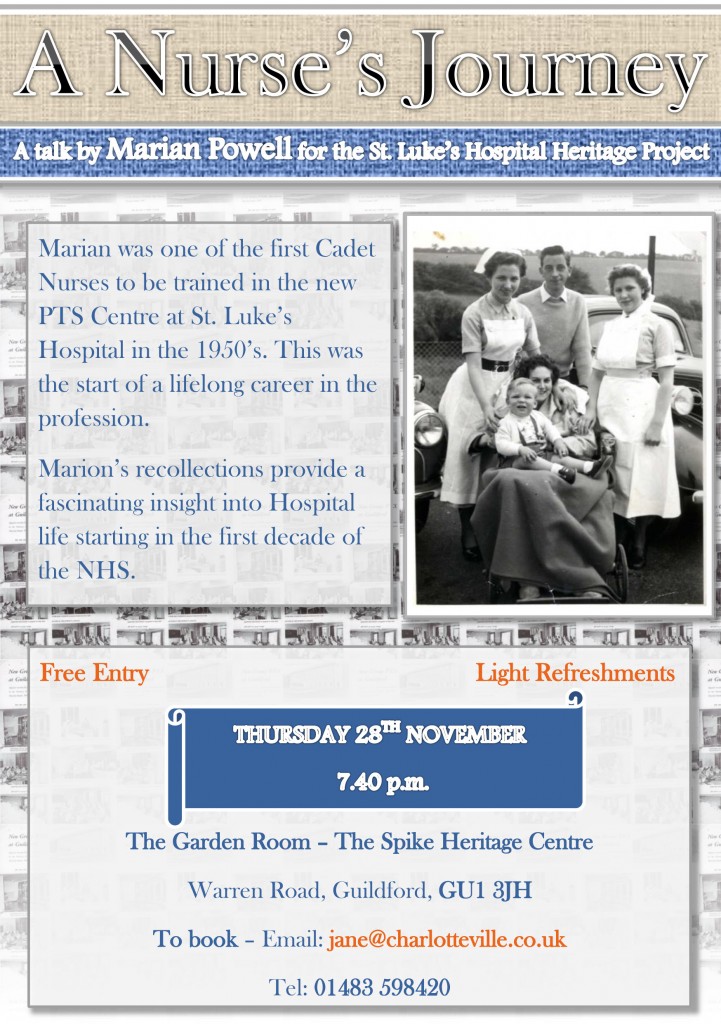 FROM THE ARCHIVE: Remembering those from WW1 this Sunday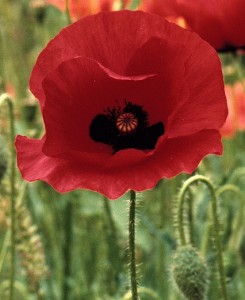 As we remember those who perished fighting the war, this Sunday, SLHHP would like to specifically remember those who were brought from the front line to the Guildford War Hospital, Warren Road.
HOSPITAL MEMORIES: A surprise visit from Spain
While at the Spike last Saturday, we had a surprise visit from a couple from Spain who used to work at St Luke's. We spent a lovely hour talking about the old hospital and their time there. You can read what they said here.
FROM THE ARCHIVE: Helen Lloyd and the WVS in Surrey
In 1938 when the Woman's Voluntary Services were established, Helen Lloyd, a 39 year old resident of Albury, where she lived with her parents, volunteered to take charge of the reception of evacuees in the Guildford Rural District.  We are able to discover a great deal about her ever widening responsibilities for the WVS and her link to Warren Road Hospital through the diaries she wrote for the Mass Observation Archive, here.
LATEST NEWS: Our book of the month!
Guildford: The War Years 1939-45 by David Collyer and David Rose