This is the research website for the Guildford Union Workhouse, Guildford War Hospital, Warren Road Hospital and St Luke's Hospital.
A NEW EXHIBITION AT THE SPIKE
                 Great War Britain – Guildford – remembering 1914-18 by David Rose
A good friend of the Hospital Project, David Rose, has a new book being launched next month.  It is a must for our Christmas stocking and we hope that you can come along to get a signed copy!!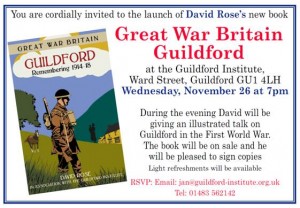 Heritage Weekend September 2014 – Our Travelling Roadshow worked a treat!!

Our Exhibition designer, Barry Mazur, genius that he is, ensured that our exhibits were totally mobile and flexible. We had the opportunity to check this out over the weekend. The whole of the WW1 section, including information panels and exhibits, slid effortlessly into the lift (even if we did not) and were transported without damage or fuss to Holy Trinity Church.
We had a fabulous day as part of the Remembering the First World War exhibition and people were able to see just part of the Spike's research. We also bumped into friends who have been such a great support to SLHHP, particularly David Rose and Ian Nicholls who were both exhibiting their own research projects.
Here are some photographs from the day. Thanks must also go Margaret Jackson and her team who made us feel so welcome at this well organised and professional event.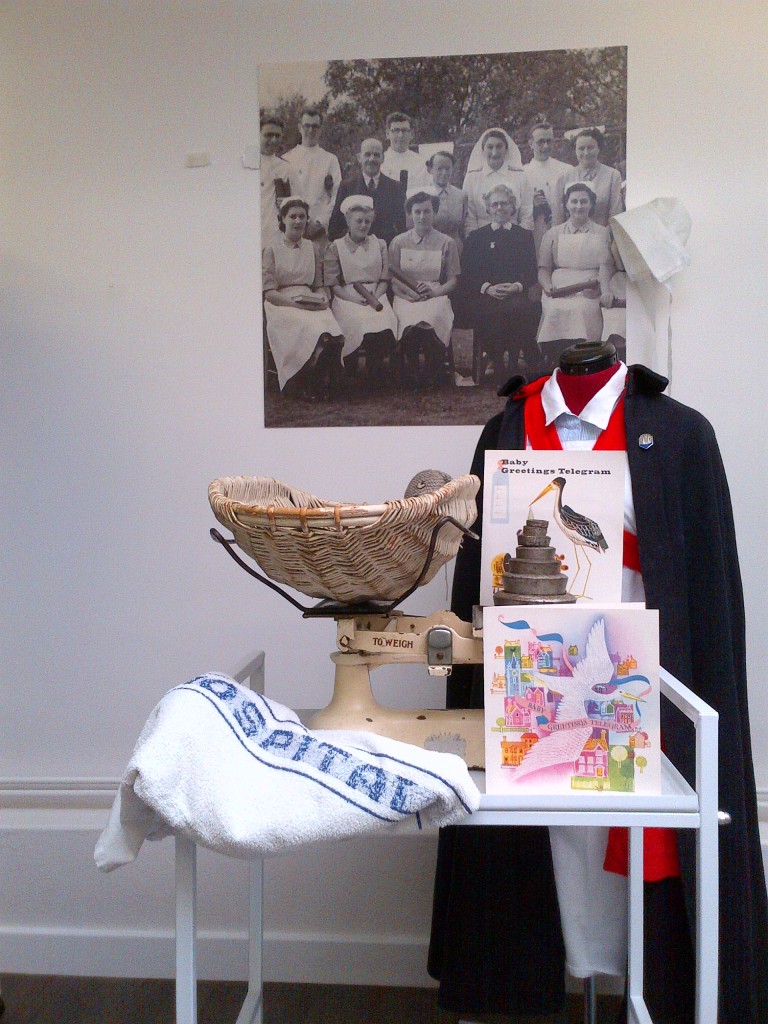 Take a glimpse of some of our items on display here.
NEWS: Behind the Scenes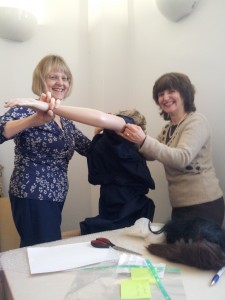 Our new exhibition has been a great success. Take a peep behind the scenes of the run up to the opening night here.
NEWS: Opening Night
Copyright: Charlotteville Jubilee Trust 2013/2014