St Luke's Hospital started as an infirmary ward in the Guildford Union Workhouse. It was a modern NHS General Hospital by the 1960's.This exhibition traces its history, illustrating a bigger story; how our healthcare services evolved from workhouse infirmaries up and down the country.
(For more information about the exhibition and a press pack please contact jane@charlotteville.co.uk)
The Spike, now an award winning Heritage Centre, is the 1906 Guildford Union Vagrants and Casual Ward. Its long, cold corridor with stone-breaking cells was erected to separate the 'undesirable' vagrants and their disruptive influence from the structured routine of the Workhouse. It is entirely run by volunteers and has just completed a major research project into the history of modern hospitals from their Victorian roots, as a workhouse sick bay, to a modern NHS Trust.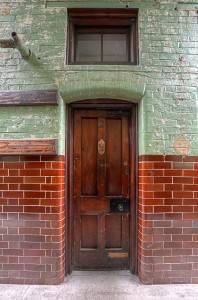 To contact The Spike:
The Spike Heritage Centre, Warren Road, Guildford Surrey GU1 3JH
Telephone:01483 569944
Email: heritage@charlotteville.co.uk