Well, you've got to laugh……….
The St. Luke's Hospital and Social Club Magazine, invited the staff to contribute their favourite comments from patients.  These are a few of the responses, published in the magazine for December 1961:
"Is this the Ante Natural Clinic?"
"Where is the Pre Ante Natal Clinic please?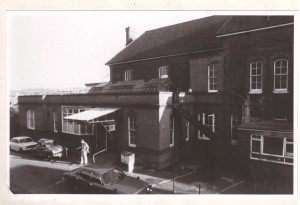 "I am waiting for the Genology clinic."
Patient for the Chiropody clinic: "Please can you direct me to the Carpenter's Clinic?"
Outpatients, St. Luke's Photo: Richard Notley